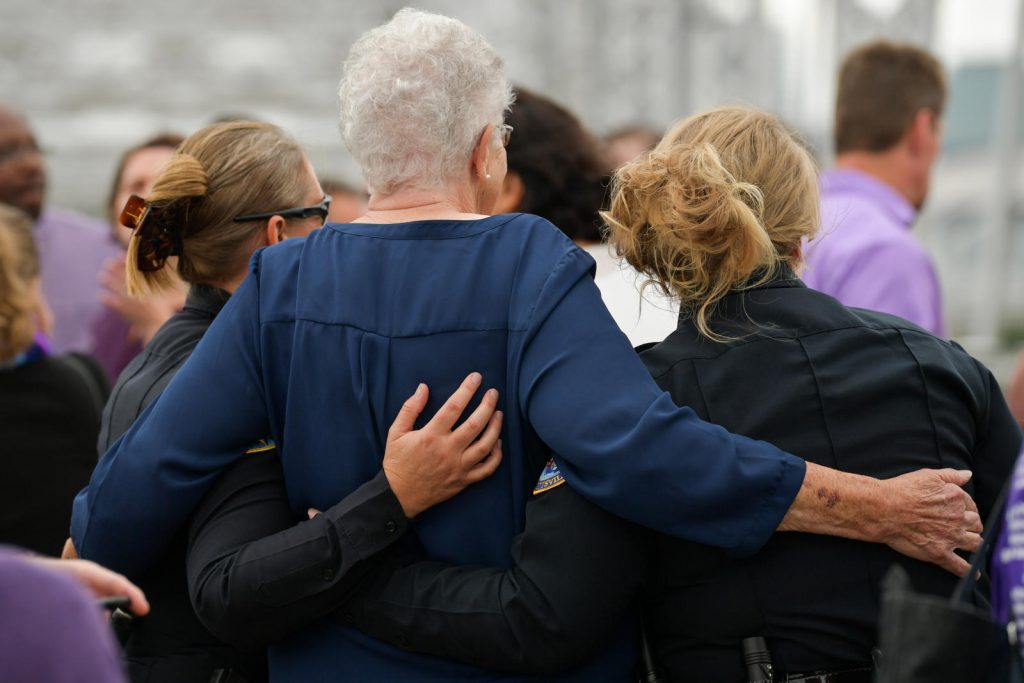 FOR IMMEDIATE RELEASE
TEAM RELEASES ANNUAL REPORT REVIEWING DOMESTIC VIOLENCE HOMICIDES
NASHVILLE, Tenn. (Feb. 7, 2019) – Today the Nashville-Davidson County Domestic Abuse Death Review Team (DADRT), co-chaired by Metro Nashville's Office of Family Safety and Metro Nashville Police Department's Domestic Violence Division, released its 2017 annual report which recounts and analyzes in detail the events leading up to a domestic violence homicide that occurred in Nashville.
The annual report serves as a continual safety assessment for Nashville-Davidson County and includes recommendations to improve domestic violence prevention and response from the findings of the review.
The homicide selected for the report involved multiple contacts with the criminal justice system. The selected case also involved an extensive history of abuse of the victim committed by the perpetrator. This case is indicative of the increase in incidents of domestic violence-related murder-suicide that took place in Nashville in 2017 and across the state.
The Domestic Abuse Death Review Team or DADRT is an interagency team that has met informally since 1995 and was formalized by Executive Order in 2002. The purpose of the team is to review Nashville's domestic violence homicide cases and identify opportunities to close gaps in Nashville's response to domestic violence that may leave victims vulnerable. Members of the DADRT team are listed on page 50 of the report.
The recommendations in the report guide the work of the Office of Family Safety and its partners, which are now located under one roof at the new Family Safety Center on Murfreesboro Pike. These partners include Detectives and counselors from three divisions of Metro Nashville Police Department (Domestic Violence Division, Adult Sex Crimes Unit, Youth Services Division, and the Vice Unit), Department of Children Services, Nashville Children's Alliance, YWCA, Morningstar Sanctuary, Legal Aid Society, Sexual Assault Center, Fifty Forward and The Mary Parrish Center.
The center—opening to the public on March 1—will serve victims/survivors of domestic violence, sexual assault, human trafficking, elder abuse and child abuse.
The Family Safety Center is part of a nationwide movement to develop family justice centers that better assist victims of interpersonal violence by co-locating government and nonprofit services. The center is located at 610 Murfreesboro Pike. A public ceremony will be held on March 7 at 10 a.m. to celebrate the center's opening. More details about the opening celebration will be announced soon.