MEDIA ADVISORY
Nashville Celebrates Five-Year Anniversary of Court-based Support for Domestic Violence Victims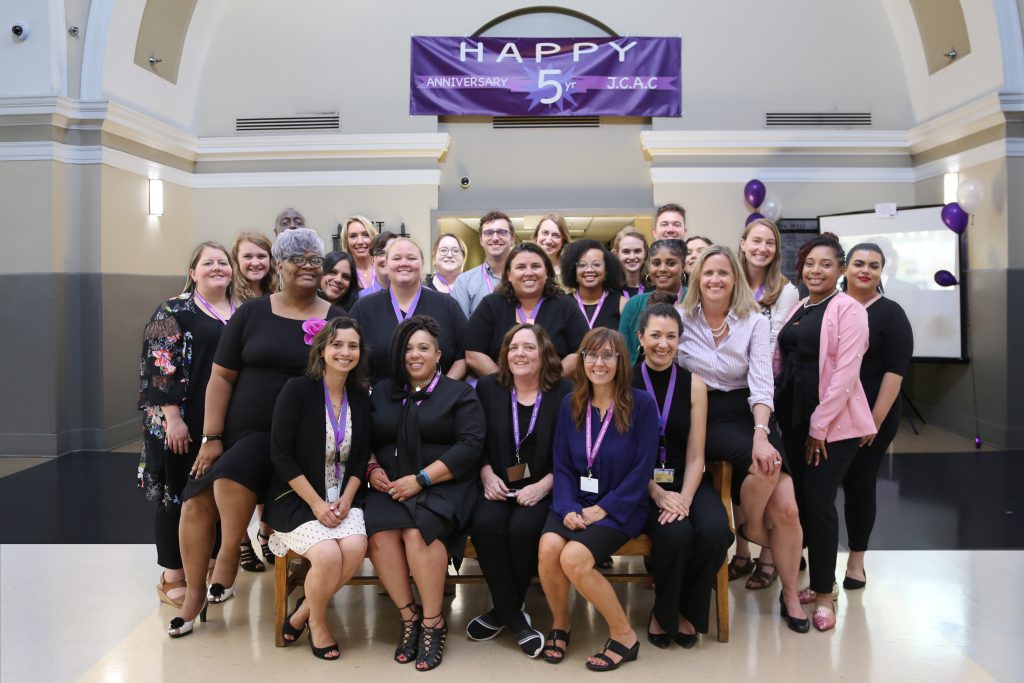 Jean Crowe Advocacy Center changed the way victims pursue safety, justice
NASHVILLE, Tenn. — The Jean Crowe Advocacy Center (JCAC), the only fully court-based Family Justice Center in the country, will celebrate its five-year anniversary with a celebration event on Wednesday, Sept. 4.
The JCAC, which is managed and staffed by the Metro Nashville Office of Family Safety, increases the safety of domestic and sexual violence victims by creating a supportive environment for victims to receive services while waiting for court. Prior to the existence of the center, victims would have to wait for court hearings for hours within close proximity of their offenders, often facing further victimization through intimidation and threats.
Attendees at the anniversary celebration event will get an exclusive first look at a short, historical film that reflects on Nashville's successes and challenges in serving victims of domestic violence.

What:              Jean Crowe Advocacy Center's Five-Year Anniversary Celebration
Who:               General public is invited to attend.
When:             Wednesday, Sept. 4, 2019 2:00 – 3:30 pm. Film will be shown at 2:45 p.m.
           Where:            Jean Crowe Advocacy Center, 100 James Robertson Parkway, Suite 114, Nashville, TN 37201
           Why:  Attendees will learn about the Jean Crowe Advocacy Center's successes and challenges during its first five years of operation. Attendees will also have an opportunity to tour the facility and be among the first to view a newly-released film on the history of domestic violence services in Nashville.
###
The mission of Metropolitan Government of Nashville-Davidson County's Office of Family Safety is to improve victim safety and offender accountability through the coordination of services provided to domestic violence and sexual assault victims by Metropolitan Government, its Family Justice Center and nonprofit partners.