Volunteer. Connect. Share. Educate.
VOICES is a group of survivors sharing hope.
Have you or someone you know experienced personal violence or abuse and are recovering from that crisis? Would you like to give back to your community? Read on to learn more about VOICES and how to get involved.
On This Page:
What is the VOICES Committee? Products of the VOICES Committee VOICES Members' Stories More Information About VOICES
What is the VOICES Committee?
Our Survivor VOICES Committee is the Nashville Chapter of the VOICES Survivor Advocacy Network, a national program of the Alliance for Hope International. Our chapter was founded in April 2019.
Our VOICES Committee is a group by survivors for survivors. We aim to:
Volunteer our time to celebrate their strength and survival.
Use our voices to help others through advocacy, education, and empowerment.
Support each other as well as incoming FSC clients.
Inform the work of Nashville's Safety Centers and ensure that the mission remains survivor-centered.
VOICES is not a support group. We are a group dedicated to making an impact in the community and making sure survivors' voices are heard in the work to end interpersonal violence.
You might be a good fit for VOICES if you are a survivor of some type of violence or abuse, or a family member of someone impacted by violence, and are committed to creating change. Reach out for more info, or review our Welcome Packet and Intake Form to learn more.
Work of the VOICES Committee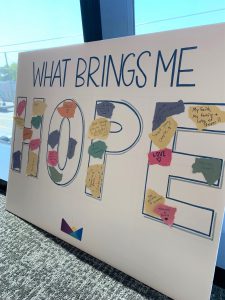 Our VOICES Committee has assisted in the creation of the VOICES of HOPE Coloring Book, published by the National VOICES Survivor Advocacy Network, to promote self-care, healing, and hope for survivors of interpersonal violence. Click here to access the Coloring Book.
Our clients are welcomed to our Safety Centers by this Welcome Letter drafted by our VOICES Committee to show them that they are not alone in their experience and have support.
Our VOICES members participated in a panel discussion webinar about their experiences of healing from trauma.
The VOICES Committee sponsored a Self-Care Kit Drive for Family Safety Center clients and hosted a webinar discussing the importance of self care after trauma.
This website, our social media pages, and many other programs by our office are initiated or changed as a result of feedback given by our VOICES Committee!
Other activities VOICES chapters engage in:
Community education and outreach
Identifying gaps in services for survivors
Planning events for survivors in the community
Speaking to media or legislators about issues impacting survivors
Offer in-person support to clients seeking services at the Family Safety Center
Organizing activities or campaigns to raise awareness of interpersonal violence
The members of the group determine which activities are a priority for VOICES, so join us and let us know how YOU want to make a difference!
VOICES Members' Stories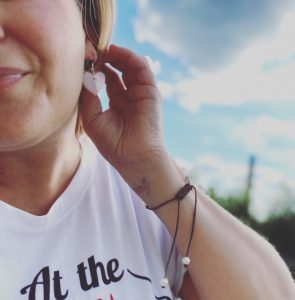 Hi! I am a mom to two wonderful and athletic children, an administrative assistant at a local healthcare office, and a pharmacy technician. I love baseball, yoga, ballpark hotdogs, volunteering with our church's youth ministry, journaling, and gymnastics competitions. I'm also a domestic abuse survivor. I want to reach out to share my voice so that others do not feel alone and that they know there is a village of hope around the corner.
He said I was the gasoline to his fire. I was pulled out of bed in the middle of nights for not shutting cabinet doors in the kitchen or bathroom properly and screamed at, choked for waking him while I was getting ready for work or disagreeing with my abuser, cornered into rooms while he yelled and spit in my face, restrained by having my wrist twisted until I broke down or complied. The night he fractured my wrist in front of the children I thought I would leave, the night he choked me in the hallway and our daughter saw from the bedroom I thought I would leave, so many times I should have left.
I saw so much anger in his face and always wondered how I upset him that much or how I could fix myself to make him happy. He would send flowers home or to my work after each instance or some sort of peace offering. It made me think of the man I first met in the beginning of our relationship and that it would never happen again, but it did many times. Before I left, the physical abuse was happening almost daily. It started with every few months. I was physically, emotionally, and financially abused. My abuser started to think I would leave after he learned my family saw a video of the abuse and made threats of things if I left.
I realized that I did not want my children to see or hear those things anymore, I did not want to see the hurt in my parents and friends faces because I was choosing to stay, and I wanted myself and children to feel and be safe. I did not know of all of the amazing resources, education, and awareness for domestic violence that are available locally. I started with talking with trusted friends and family until I was able to finally leave safely.
My faith has grown abundantly and I am now more resilient and working toward goals I never thought I could reach for. On the journey to my more peaceful future I found VOICES and I want to use my voice to spread awareness so that I can also reach and listen to someone who will find hope and a more peaceful future.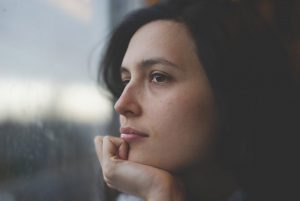 Hi, my name is Judy. I would like to share with you how my life was changed by a tragedy and what got me through the whole ordeal.
My son was murdered by a 15-year-old trying to steal a $40.00 dollar pair of tennis shoes on a Sunday afternoon in 2005. This young man changed the future of my whole family in just a matter of minutes. If it hadn't been for the Metro Police Chaplain and the counselors provided to us, I wouldn't have known what steps to take to get through the pain.
These counselors are now housed at the Family Safety Center with others to help you get whatever help you may need. That is how I got involved with the VOICES Board. It gives me the opportunity to inform the community; do service in the community; and reach out to others that need help. This is a way for me to give back a helping hand that was given to me. We would love to have you join us or just contact us to ask questions, if you are someone that needs help or knows someone who does.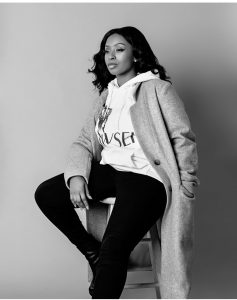 Life has been such a journey. For I have experienced molestation, rape, domestic violence and human trafficking. I have tried to place the files in a vault and never think about the tremendous hurt. Found myself struggling with self-worth, identity and validation. Making changes are important not just for me, but for my daughter. She is the very essence of finding the strength, perseverance and resilience to push forward in life. My faith has grown tremendously in/with God. Knowing I couldn't let my daughter see me being abused and later thinking it's normal for a man to beat you down.
The 1st abusive relationship stripped me of dignity and self-love; I left with no money, no car, no home and my daughter on my hip. I Moved back to Memphis, finished College and received my Bachelors in Science.
Then a few years later, I found myself back in another abusive relationship. Wondering! How could this be? He was so charming and caring. Turned out he was controlling, jealous, a hypocrite who mentally, emotionally and physically abused me. I remember being dragged out of a department store, to my disbelief the security guard just watched and no one helped. I felt trapped. We both lived in Nashville. He had my address, knew where I lived and worked. He stalked me. He knew my every move. He even told me "no one can stand between us, not even the police."
One day I realized this load was far more than I could carry, without seeking therapy. Healing was needed, so after finding the VOICES community; I started to seek help. Now I'm here looking to make a difference for/with other beautiful women and various communities.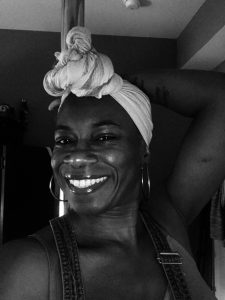 My first night in the shelter, I sat alone in that room on the side of the bed and looked around shocked I was even there. My throat still hurt from where he choked me. My head was in pain from where he had hit me with his fist several times. My eyes were red and swollen rom crying. My vision was blurry because he had knocked my glasses off my face, and I couldn't see. My glasses were back at the apartment and the police didn't help me retrieve them after I had said numerous time to both officers, "I can't see."
This relationship should have ended a long time ago, but I believe in my marriage and thought it was the right thing to stay and "work it out." The vows said for better or for worse and I thought, if this is the worse, we must fight to get to the better.
We were one of those couples that people complimented on how good we looked everywhere we went. We were both smart, had dreams we wanted to fulfill and were both artists. He was the visual artists with painting, and I was the written and verbal artists telling stories through short stories, poems and spoken word. We were a perfect fit. Until he relapsed into his crack and cocaine addiction. Participating in two different outpatient drug rehabilitation programs and attending several Narcotics and Alcoholic Anonymous meetings didn't help him. His demons were more powerful than any love that was there.
Sitting on the side of that bed in the domestic violence shelter reminded me of other times when he hit me, yelled at me, pushed me, cursed me out and called me out of my name. It reminded me of money he had stolen, a laptop he had purchased for me as a gift that was taken to a local pawn shop, jobs he couldn't keep, bills he couldn't help pay, time lost and difficult lessons learned.
I had started my journey to earn my degree at Tennessee State University one week prior to being in the shelter. I had been out of school for twenty-two years and my plan was to graduate. I had class the next day after I arrived at the shelter. I asked myself, what was I going to do. That is when I told myself, I needed to use that moment to launch me into the next phase of me. Wonder Woman had always been my favorite superhero as a child and for me to win this battle I didn't agree to fight in, I needed some superpower strength. Sitting on the side of that bed, alone in that room that was foreign to me, I decided to fight for myself. I was not going to give up on me because of his pain, his weaknesses, his self-destructive behavior and the lies he wanted to live. And fight I did.
I not only earned my bachelor's degree from Tennessee State University, but I went on to earn a Master's degree from Vanderbilt University. At both schools, I was able to highlight domestic violence as my final projects and ultimately created Boss Ass Broad, a community service organization where I collect personal hygiene items for women in domestic violence shelters because I know what that moment is like. I encourage all women to find their own superpowers and to use their voices to help not only themselves but other women as well. Being a part of VOICES allows me to speak from my personal experiences to let other women know, there is life after the abuse. There is hope, love and better days for you. There is peace and a beautiful future ready and waiting for you.
More Information About VOICES
Want to learn more about VOICES? Check out our Welcome Packet.
Interested in becoming a member of VOICES? Fill out our Intake Form.
*Please note that our VOICES Committee is not a domestic violence support group. Support groups are, however, offered at the Family Safety Center. Please click here to learn more.
Have questions or want to learn more before taking the next step? Fill out the form below, and an Office of Family Safety staff member will contact you.