Training & Outreach
To request a training, please click here and complete our Request a Speaker form.
The goal of the Office of Family Safety's Training & Outreach Program is to improve the standardization quality of trainings on interpersonal violence offered to Metro employees and partners.  We strive to continuously update curricula to include human trafficking and other related topics to ensure Nashville is aware of all the areas interpersonal violence intersects.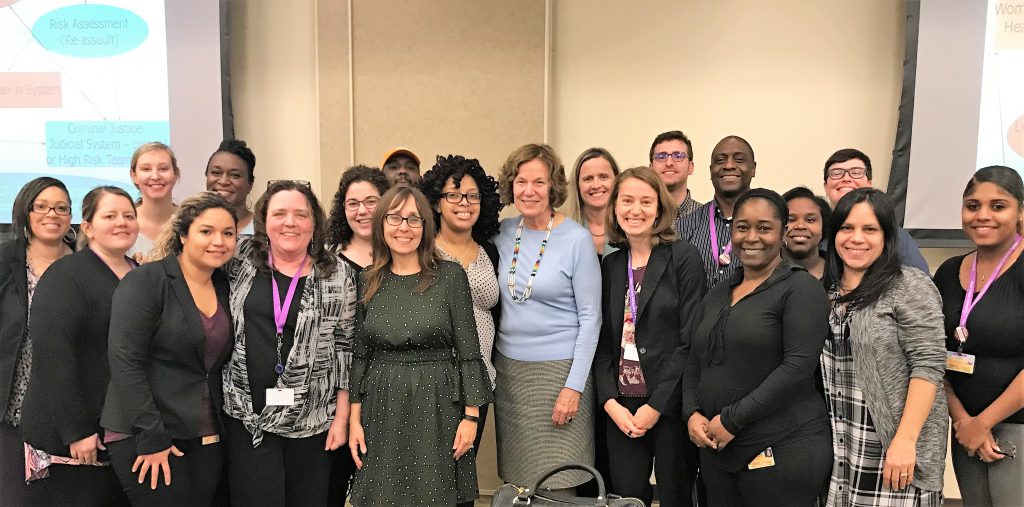 We pride ourselves on increasing the capacity of our partners and continued to send staff and partners to national large-scale workshops and conferences in order to support our multidisciplinary team efforts.In 2018, our office trained over 350 Metro employees and community partners with over 1,000 hours of training. Additionally, in partnership with Metro HR, the Office of Family Safety developed a mandatory domestic violence curriculum for all Metro employees per Metro's Comprehensive Policy to Address and Prevent Domestic Violence inside Metro Government and for Nashville's Workforce.  These trainings are scheduled to begin in February 2019.
The Office of Family Safety continues to lead efforts in building awareness of interpersonal violence in the Nashville community through outreach and education.
For a list of all of the training topics covered by our Family Safety Center partner agencies, please reference the FSC Training Directory here. 
Trainings offered cover topics such as:
Domestic Violence & Risk Indicators
Sexual Assault
Trauma
Safety Planning
Strangulation prevention
Domestic Violence & Criminal Law
Orders of Protection
Sex Trafficking
Training audiences include but are not limited to:
Judges
Commissioners
Advocates
Private attorneys
Prosecutors
Defense Bar
Community Partner
Additional Groups upon request
Other questions or inquiries can be sent to us via email at OFSTrainingOutreach@jis.nashville.org.