Training & Outreach
Request a Speaker or Training Training Calendar Request a Table at an Event
On This Page:
Training Program Training and Outreach Committee Outreach Webinars
Training Program
The goal of the Office of Family Safety's Training and Outreach Program is to improve the standardization, scope, and quality of trainings offered to Metro employees, partner agencies, and the community at large. We continually update our curricula to reflect best practices and current information.
In 2020, OFS trained over 4800 individuals on topics related to interpersonal violence.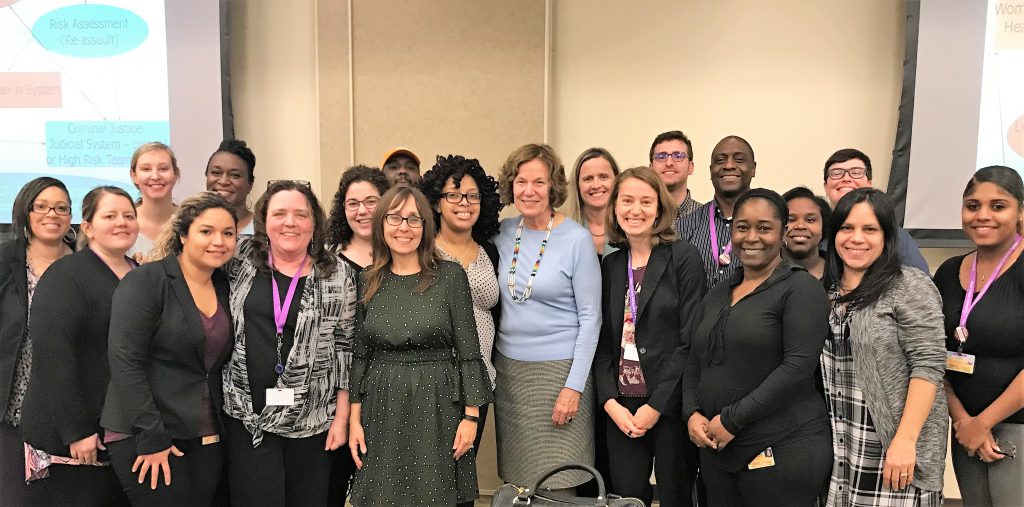 Trainings offered cover topics such as:
Domestic Violence
Domestic Violence in the Workplace
Sexual Assault
Trauma
Safety Planning
Strangulation Prevention and Response
Orders of Protection
Stalking
Human Trafficking
Cultural Humility
As part of our training program, we also collaborate with a team of local and national trainers to provide additional topical trainings as needed. These educators from partner agencies are regularly featured on our Training Calendar.
Our office can design a training specifically tailored to your organization's needs, so feel free to reach out to us!
Training and Outreach Committee
The Office of Family Safety also convenes the Family Safety Center Training and Outreach Committee, an interdisciplinary team of trainers and educators from various partner agencies. This team serves to standardize interpersonal violence trainings across Nashville, collaborate on education and outreach opportunities, and identify needs in the community related to training. This team includes members from MNPD's Family Intervention Program, Sexual Assault Center, Nashville Children's Alliance, Mary Parrish Center, You Have the Power, the Office of the District Attorney, FiftyForward Victory Over Crime, the TN Department of Children's Services, and more.
For a list of all of the training topics covered by our Family Safety Center partner agencies on this committee, please view the FSC Training Directory here.
View the Committee's Toolkit for Trauma-Informed Training Facilitation.
Outreach
Our outreach efforts focus on making sure the community knows about the services available to victims and survivors of interpersonal violence. As part of our outreach work, we attend community events, speak to media, and create and distribute printed materials about the work of our Safety Centers.
Additionally, our outreach team plans events inside and outside of our Safety Centers to raise awareness of issues related to our work.
If you would like to volunteer to represent the Office of Family Safety at community events, festivals, or fairs, see here for related volunteer opportunities.
Webinars
Many of our trainings are offered as webinars. If you would like to sign up to receive notice of upcoming trainings, you can join our mailing list here.
View our list of upcoming trainings on our training calendar.
Click here to view our Webinar Library that provides a list of our previously recorded trainings and links to view them.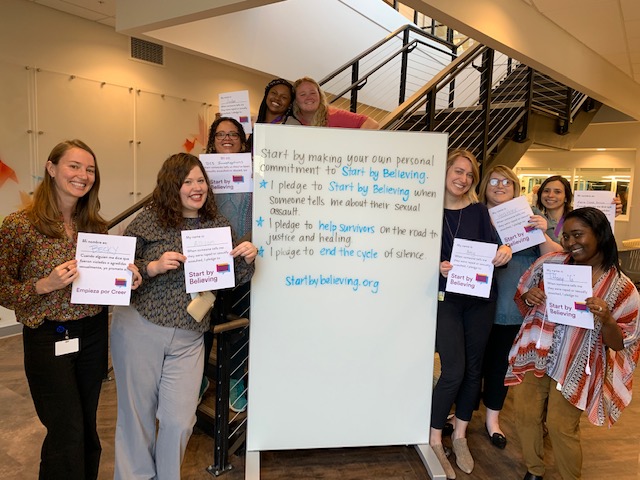 Other questions or inquiries can be sent to us via email at OFSTrainingOutreach@jis.nashville.org.
FSC Training Directory Request a Speaker or Training Request a Table at an Event