Who We Are
Our Mission
The mission of the Metropolitan Nashville-Davidson County Office of Family Safety is to increase victim safety and offender accountability by providing vital crisis intervention services to victims of interpersonal violence while maintaining the emotional wellness of service providers.  This Mission is accomplished in our court and community based Family Safety Centers through client advocacy, training, outreach, and multi-disciplinary teams and Family Safety Center collaboration.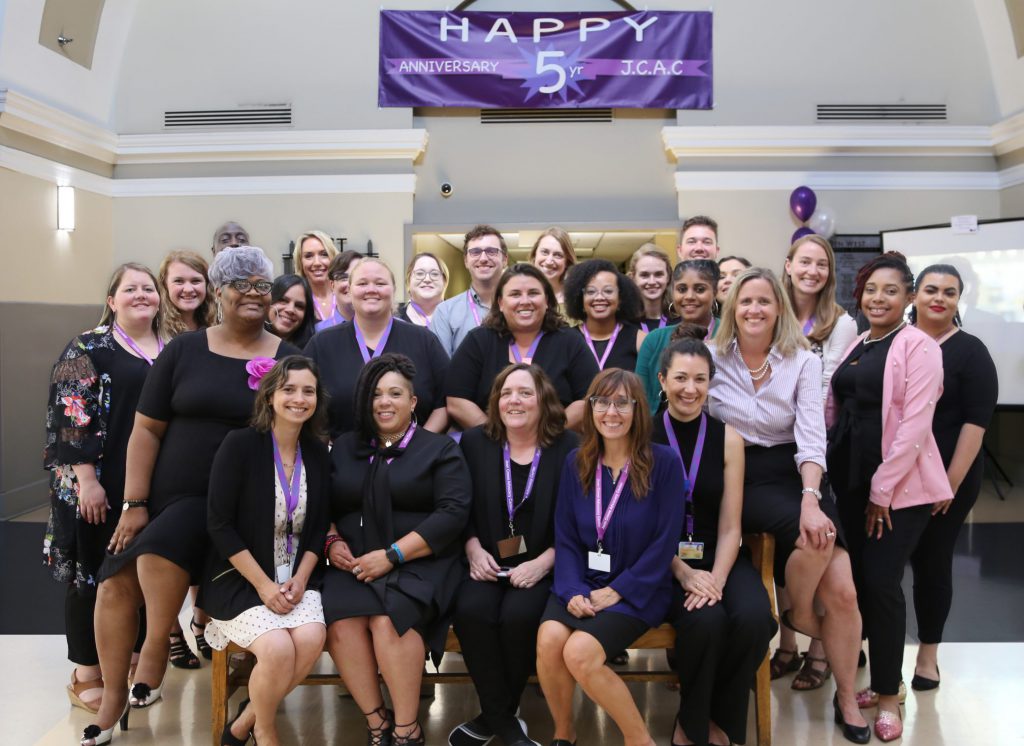 Our Vision
The Office of Family Safety (OFS) envisions a city, state, and world without violence where survivors are given hope, healing, and justice.
Our Commitment
Because interpersonal and gender-based violence impacts every person in our community:
We must challenge the normalization and perpetration of violence by raising awareness, building hope for a better future, empowering survivors, and lifting up our partner agencies in this work.
True North is our belief that every human being deserves to live a life free from violence and full of dignity, respect, and safety.
Core Beliefs – We believe:
Everyone deserves to live a life free from violence and full of dignity, respect, and safety.
Interpersonal violence intersects with multiple other forms of oppression
Interpersonal violence affects every life in our community
Trauma impacts all areas of life in both individuals and the larger community
Vicarious trauma impacts practitioners doing direct and indirect work
Collaboration and teamwork in our office and with our partners is central to the success of our work
We believe and advocate for survivors, recognizing that violence is never the fault of the survivor.
Holding offenders accountable is critical to healing and justice for survivors.
Inclusivity, diversity, and equality are central to healthy staff, empowering service provision for survivors, and collaborative partnerships.
Empathy, compassion and empowerment are central to healing
Core Behavioral Values – Because of what we believe, we are compelled to:

Address the root causes of interpersonal violence.
Treat all survivors equally and with dignity and respect.
Treat all staff and partners with the same dignity and respect we give our clients.
Bring awareness to the community of these issues and where help can be found
Empower, equip and educate survivors, partners, and our community.
Provide survivors with choices and needed resources.
Lead by example.
Work collaboratively with survivors, staff, and professional partners.
Ask questions and continue to learn from others.
Practice self-care within our department and with our partners.
Aim high in our vision and goals.
Be patient with ourselves and in our work.
Embrace change, growth, and innovation.
OFS Annual Reports