Human Trafficking Response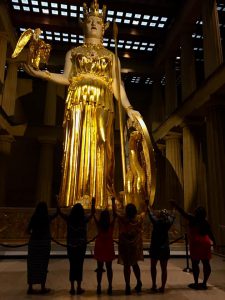 OFS provides client case management and programmatic support for Nashville's Human Trafficking Court, Cherished Hearts.
Additionally, OFS provides human trafficking, domestic violence and strangulation awareness training and resources to victims in attendance of the Grace Empowered program who have charges for prostitution.
In partnership with Cherished Hearts, OFS worked with 17 victims in 2018, which will expand in 2019 with a new OFS grant position of Human Trafficking Case Manager.
Under a new grant OFS will be working with its two Safety Centers and High Risk Teams to expand the identification, response, and service provision to victims of human trafficking.
If you are interested in learning more about the court or OFS's human trafficking work, please contact our team at OFSHighRiskTeams@jis.nashville.org.