Internship Opportunities
Our internship program gives students high impact, hands-on experience in our field. Please see the descriptions of each of our internship positions below.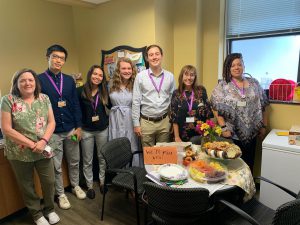 Due to COVID-19, our internship program is currently 50% remote and 50% in person with social distancing and Personal Protective Equipment measures in place.  Candidates must feel comfortable coming into the office.
OFS Intern- Adult and Child Advocate
OFS Intern- High Risk Programs Internship
To apply:
Please send a completed application, resume, and cover letter to Courtney Kolb at CourtneyJKolb@jisnashville.gov
We are no longer accepting applications for fall 2021. We are currently accepting applications for the Spring 2022 term. The deadline to apply for a spring 2022 internship is September 15, 2021.