History
The Office of Family Safety was created as a response to recommendations from the Nashville-Davidson County Domestic Violence Safety and Accountability Assessment released in 2013 (read here: 2013 Assessment Report). The report indicated a lack of attention directed towards domestic violence in Davidson County. To address this deficiency, mayor Karl Dean initiated the creation of the Office of Family Safety in July 2015, which oversees two Family Safety Centers: the Jean Crowe Advocacy Center and the Family Safety Center.
The Jean Crowe Advocacy Center, which opened in September 2014, was named after Jean Crowe, the attorney who requested Mayor Dean undertake the 2013 Assessment leading to the creation of the department and the Center within it. Crowe was also a founding member of the Nashville Coalition Against Domestic Violence and represented low-income victims of domestic abuse during her time at the Legal Aid Society.
The Family Safety Center, which opened in March 2019, serves anyone in Nashville who has experienced domestic violence, sexual assault, child abuse, elder abuse or human trafficking. A variety of organizations are co-located at the center so that people seeking support can access needed services in one place.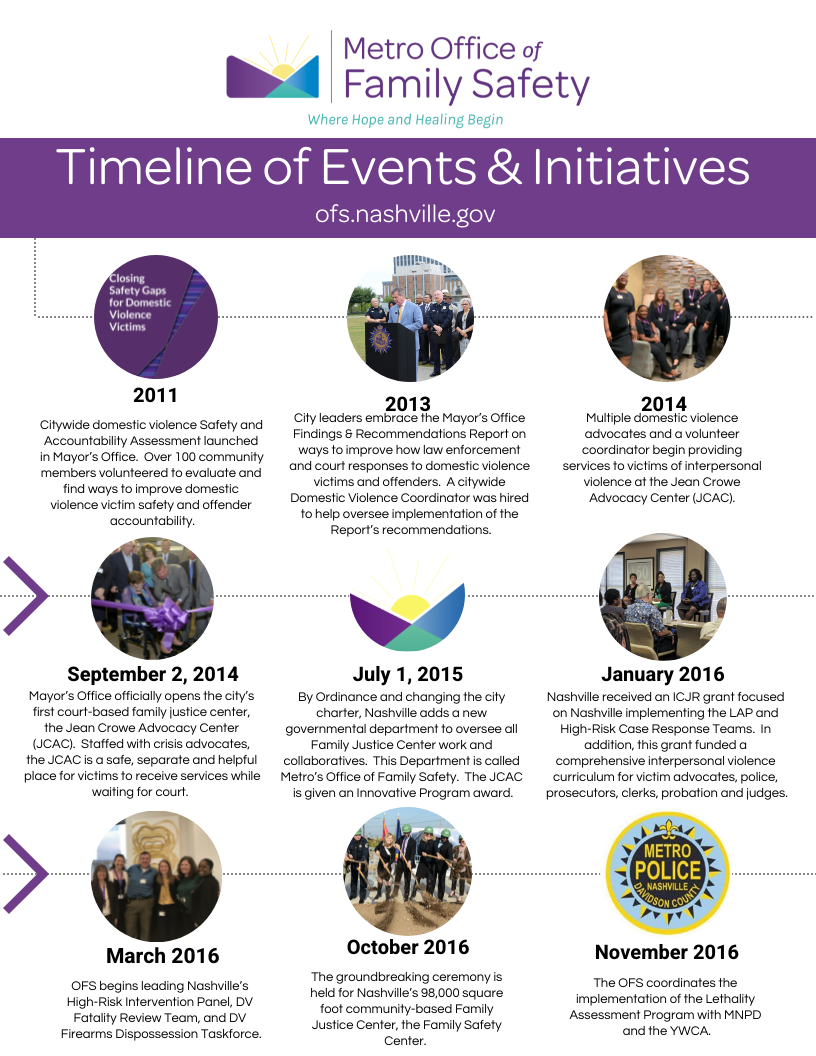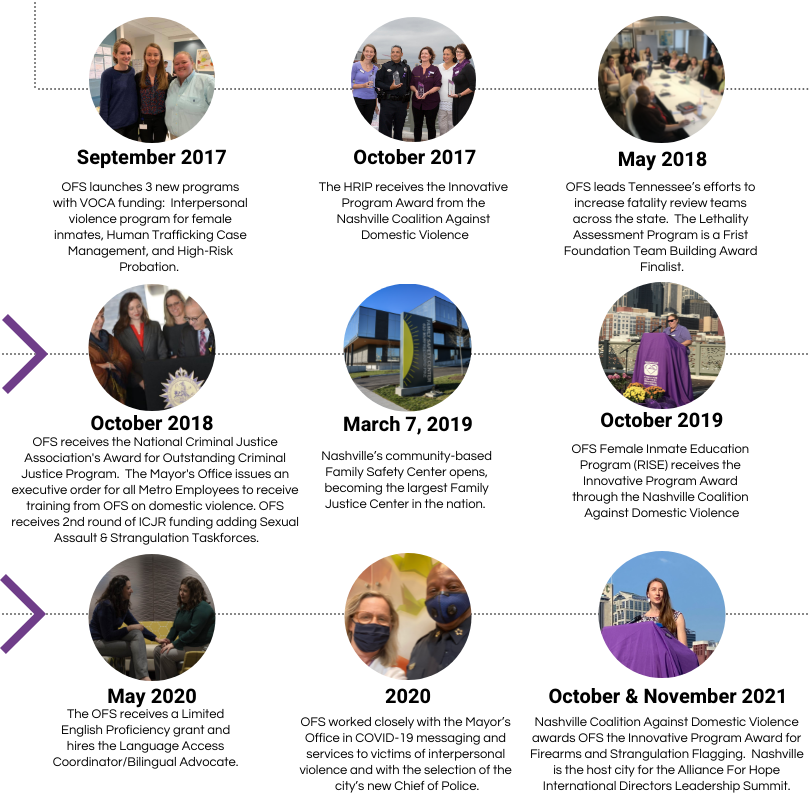 OFS Annual Reports
To learn more about the Domestic Violence Movement in Nashville, watch our mini-documentary below: