High Risk Intervention Panel (HRIP)
OFS manages Metro's High Risk Intervention Panel (HRIP), a collaborative team that meets weekly to discuss very high risk cases and create a plan to ensure victim safety and offender accountability.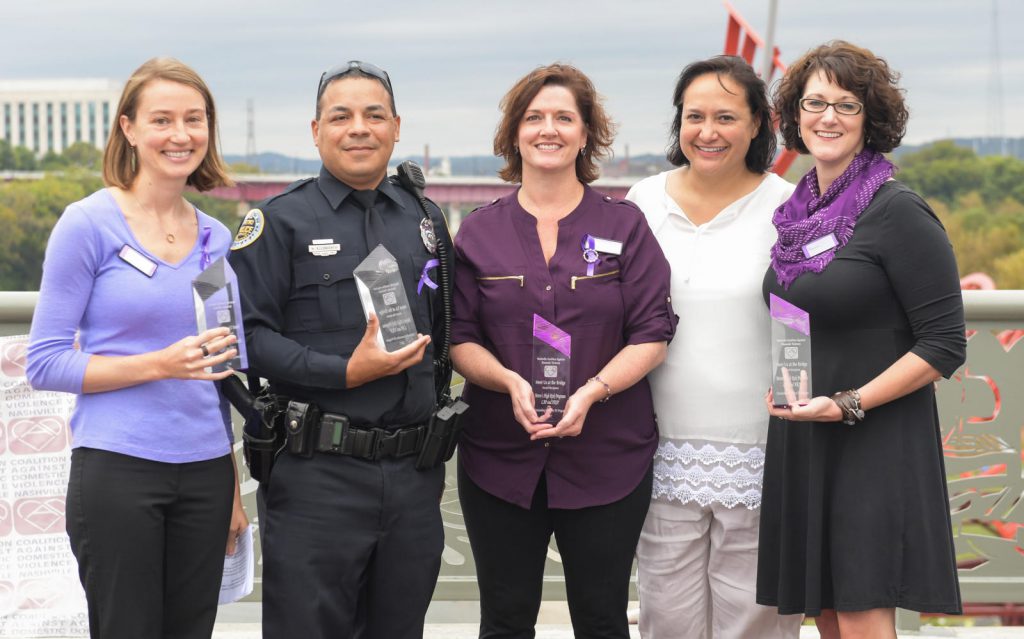 HRIP Members
Davidson County General Sessions Court (GS Court)
Legal Aid Society of Middle Tennessee (LAS)
Metro Nashville Police Department Domestic Violence Division (DVD)*
Metro Nashville Social Services
Nashville District Attorney's Office (DA's Office)*
Office of Family Safety (OFS) High Risk Programs & Safety Centers (FSC & JCAC)*
Tennessee Department of Children's Services (DCS)
Tennessee Department of Probation & Parole
YWCA Nashville & Middle Tennessee*
* HRIP Advisory Committee Members
Statistics:
In 2019, the Panel conducted 974 case reviews and met 64 times in person or over the phone to discuss high-risk cases.
HRIP Purpose & Structure
The Nashville-Davidson County High Risk Intervention Panel (HRIP) is a multi-disciplinary team that works to identify high-risk domestic violence cases and create individualized intervention plans that incorporate the entire domestic violence response system, with the goals of increasing victim safety and holding offenders accountable.
The HRIP meets on a monthly basis to discuss very high risk cases in-depth and in-person.
A leadership subcommittee of the HRIP, the HRIP Advisory Committee, meets on a weekly basis via phone conference to briefly discuss very high risk cases identified during the previous week.
HRIP Process
The HRIP reviews cases identified as "very high risk" through the Lethality Assessment Program (LAP) screen and through referrals from Panel members and other partners.
Cases identified as "very high risk" are reviewed on a weekly HRIP Advisory Committee call to enhance coordination between partners.  Cases that require additional review are referred for the monthly panel meeting.  All case reviews are confidential.
Awards:
The HRIP was honored with the "Most Innovative Program Award" by the Nashville Coalition Against Domestic Violence at the Annual Meet us At the Bridge event (pictured right).
For more information about our High Risk Intervention Panel (HRIP), please contact our team at OFSHighRiskTeams@jis.nashville.org.