FOR IMMEDIATE RELEASE
Tennessee Ranks 5th for Men Murdering Women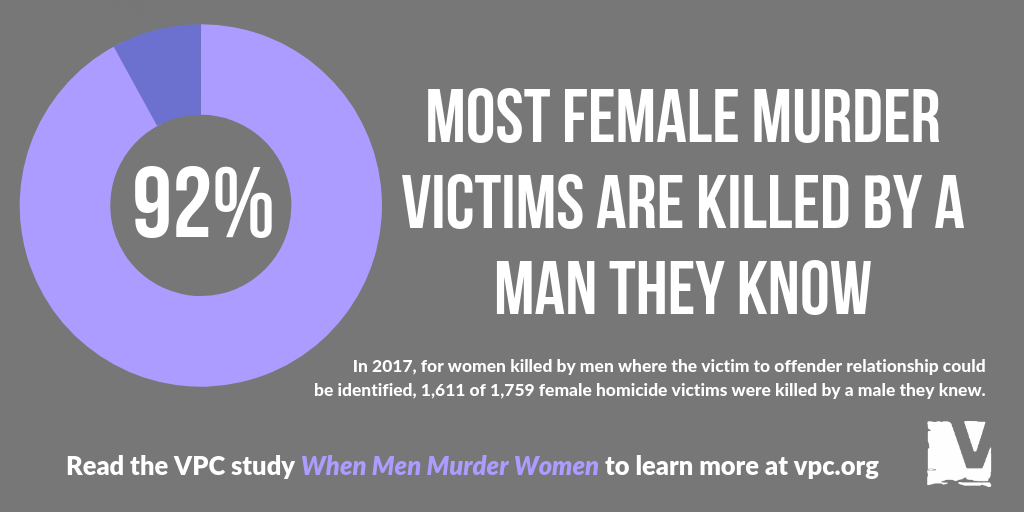 Most victims were murdered by a man they knew
NASHVILLE, Tenn. (Sept. 19, 2019) — Tennessee is one of the most dangerous states for women, ranking 5th in the nation for women killed by men, according to the latest When Men Murder Women Report released by the Violence Policy Center this week.
The report analyzes national homicide data submitted to the Federal Bureau of Investigation (FBI) by local law enforcement agencies. The most recent data available shows 69 Tennessee women were murdered by men in 2017. Of those, 90 percent were killed by a man they knew and 76 percent were killed with guns. This reflects the highest percentage of Tennessee women killed by men with guns in the last 10 years. In comparison, 65 women were murdered by men in 2016 and 52 percent of victims were killed with guns.
The number of women in Metro Nashville-Davidson County killed by men with guns has continued to increase in recent years as well. In 2017, nine women in Nashville were killed by men in domestic violence homicides. Five of the nine women were killed with firearms.
Continue reading "Tennessee Ranks 5th for Men Murdering Women"